Senior Pastor
Ron Corgan & wife, Shari.
Paul Thayer and his wife Julie have been married since 1989 and have had their hands in many different areas of ministry throughout the years with the Lord always continually bringing them back to children's ministry. Paul has a passion for sharing the Gospel with everyone he comes in contact with and laying a solid Biblical foundation for them to grow as disciples of Christ, to not only know the scriptures but to also experience the joy of living by them as well.
Associate Pastor / Youth Pastor
Paul Thayer & wife, Julie.
Ron Corgan was licensed and ordained into the Gospel Ministry in 1998 at Midway Baptist
Church. He studied bible theology at New Orleans Baptist Theological Seminary's Tampa
center before transferring and completing his education at Southeastern University in Lakeland.
His years in ministry have all been served in a bi-vocational capacity serving as an Associate
Pastor at FBC Midway and Senior Pastor at Son Life Baptist Church.
Ron and his wife Shari have been married for 47 years. They have a son, two daughters, and two
grandchildren. Their passion is Prayer and the equipping of the body of Christ in personal, as
well as corporate prayer, in order to fulfill Christ's mandate and establish His House of Prayer for all nations. Together they are serving the Lord and leading FBC Midway's Prayer Life Teams.
If you need to contact Ron he can be reached at rcorgan@verizon.net.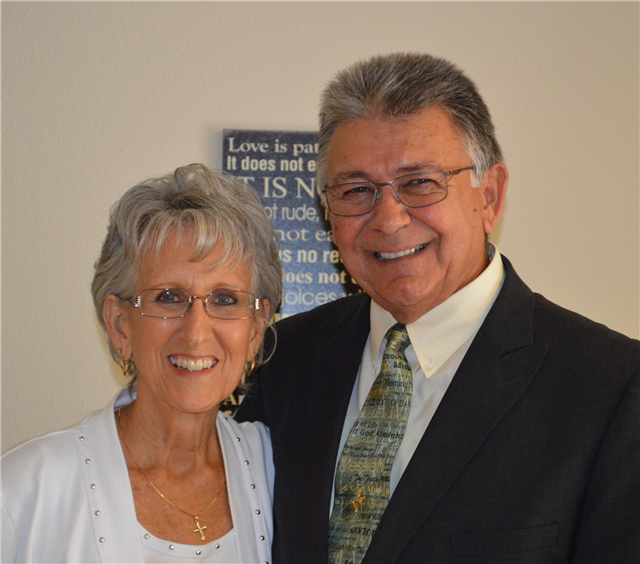 Kenrick Callwood and his wife, Lisa, have been together through some crazy times. They are two of the most generous people you could ever meet and we're so very lucky to have recently ordained Ken as a pastor here at Midway. We are looking forward to more from him in the pulpit and we're thankful that we get to partner with him in his ministry, Hands and Feet of JESUS. Hopefully we'll convince him to take a photo soon.